Dispatch
Give your dispatch team the ability to send the right member to the right job in seconds! Everytime you open a job request, Union Impact will sort and generate the list of members that have the necessary criteria and skills for that specific job. You can invite or dispatch one or more members to the job via text, email or call. Those members can see the necessary job details and are able to accept or decline the job within seconds of your invite.
We make dispatch simple and easy so that your union can achieve maximum productivity with minimum wasted effort. Contact us today with any questions or to request a free demo.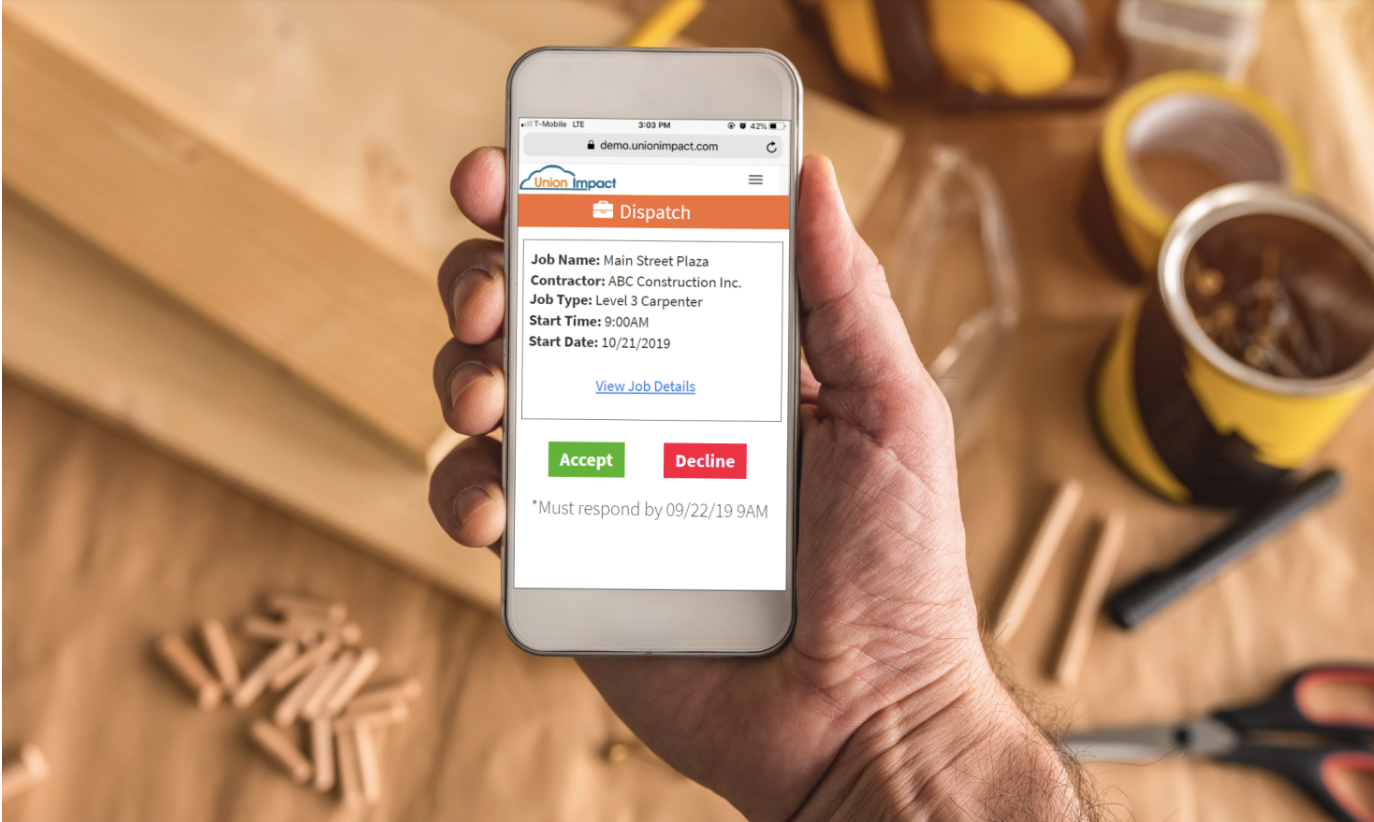 WANT TO SEE UNION IMPACT IN ACTION?
Thank you for your interest in Union Impact's cloud based labor union software. We are happy to answer your questions, listen to suggestions and feedback, and support your organization.
Please provide us with some basic information: