Dispatch
The Union Impact dispatch component is designed to streamline your dispatch process and ensure the right member is sent to the right job. With Union Impact, you can quickly and easily access the information you need to make informed decisions about who to dispatch for each job. The system sorts through the available members and identifies those with the necessary skills and criteria for the job. This eliminates the need for manual research or time-consuming phone calls, and helps you to quickly find the members who are best suited for the job at hand.
With Union Impact, you have the flexibility to invite or dispatch members via text, email or call. The members will receive all the necessary job details and can accept or decline the job within seconds of your invite. This allows your dispatch team to be efficient and productive, sending members to jobs quickly and with minimal effort.
At Union Impact, our goal is to provide you with the tools you need to make your dispatch process simple, efficient, and effective. If you have any questions or would like to request a free demo, please don't hesitate to reach out to us today.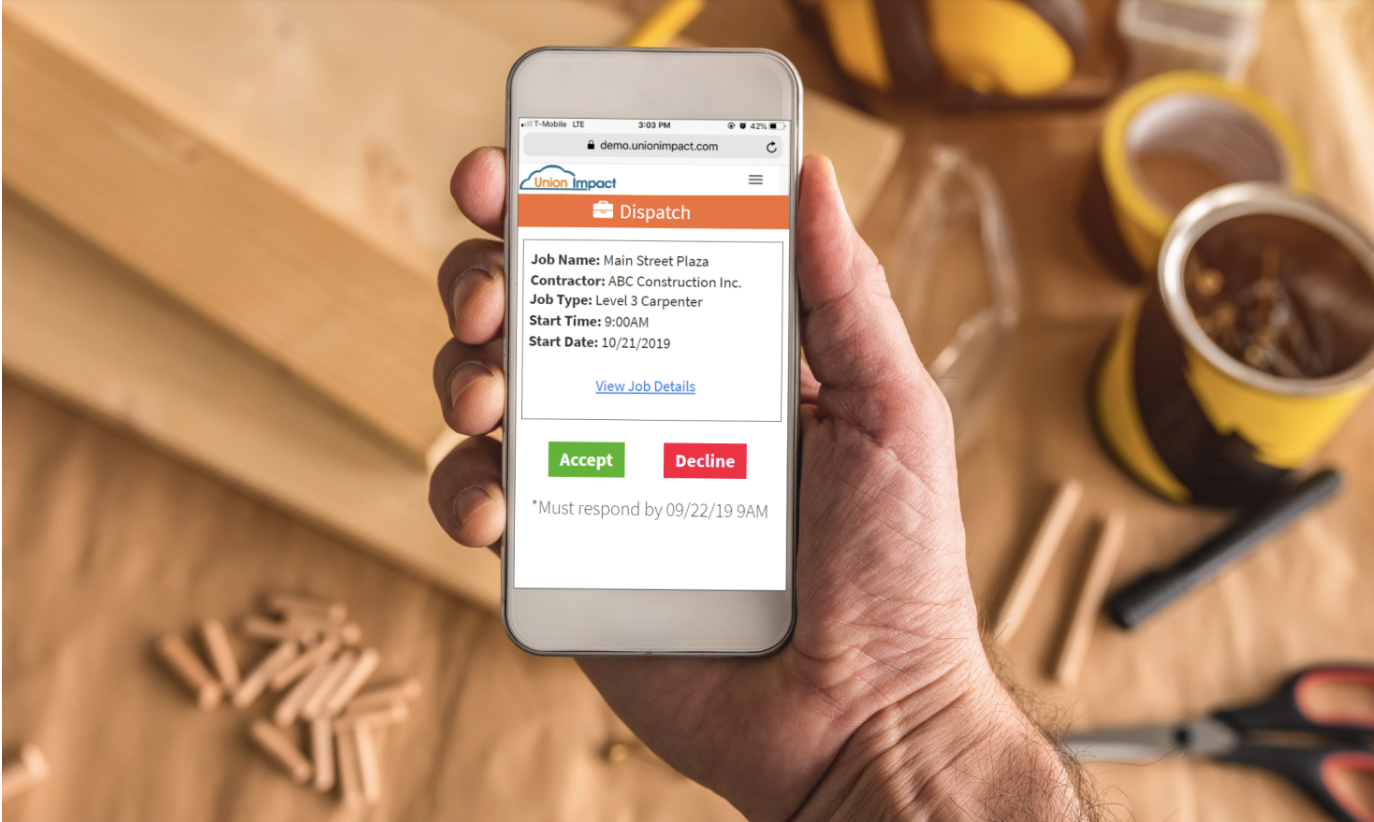 WANT TO SEE UNION IMPACT IN ACTION?
Thank you for your interest in Union Impact's cloud based labor union software. We are happy to answer your questions, listen to suggestions and feedback, and support your organization.
Please provide us with some basic information: